The ALF-MVC board of directors of ALF-MVC invite you to join us for the Exemplary Leaders Awards Dinner to celebrate regional, diverse and collaborative leadership by honoring THREE awe-inspiring leaders who have made a tremendous impact in the greater Sacramento region!
Thursday, November 16, 2017
5:30 pm - Reception
6:45 pm - Dinner & Program
9:00 pm - Close
Sacramento Memorial Auditorium
1515 J Street, Sacramento, 95814
Sponsorships ($2,500+) and Tables of 8 ($1,500) are available! Contact leili@alf-mvc.org or 916-920-5669 for more information.
Funds raised by the nonprofit ALF-MVC will be used to support ALF programs and to provide scholarships to ensure diverse representation from communities across the region.
The Internal Revenue Service recognizes ALF-MVC as a 501(c)(3) nonprofit organization, tax ID no. 91-1792774.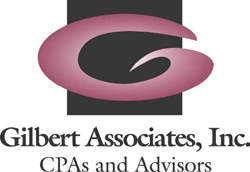 AT&T
Five Star Bank
Hospital Council of Northern & Central California
Kronick, Moskovitz, Tiedemann and Girard
PRIDE Industries
Sacramento Region Community Foundation
SMUD
Sharif Jewelers
University of California, Davis
University of the Pacific
Previous Honorees (with titles at time of award)
2016: 20th Anniversary- founders, Sr. Fellows, and sponsors
2015: Kathy McKim, Vice President, External Affairs, AT&T; and Christopher Cabaldon, Mayor, City of West Sacramento
2014: Joe Genshlea, Attorney, Genshlea Law; Susan Frazier, Consultant/Community Leader; and Kevin Johnson, Mayor, City of Sacramento
2013: Brice Harris, Chancellor, California Community Colleges; Larry Vanderhoef, Chancellor Emeritus, University of California, Davis
2012: Vicki Barber, El Dorado County Superintendent of Schools; Joe Coomes, Sacramento Attorney; and Tom Stallard, Woodland City Councilmember & Former Yolo County Supervisor
2011: Scott Syphax, President & CEO, The Nehemiah Companies
2010: Fred Teichert, Executive Director, Teichert Foundation
2009: Pat Fong Kushida, CEO, Sacramento Asian Pacific Chamber of Commerce
2008: Darrell Steinberg, incoming Calif. State Senate President pro tem
2007: Allen Warren, President & CEO, New Faze Development, Inc.
2006: Dennis H. Mangers, President, California Cable & Telecommunications Assn.
2005: Muriel Johnson, Supervisor, County of Sacramento
2004: William H. Lee, Publisher, The Observer Newspapers
2003: Michael Ziegler, President & CEO, PRIDE Industries
2002: Lina Fat, Executive Chef, California Fats
2001: Robert T. Matsui, Representative, US House of Representatives
2000: Donald Gerth, President, California State University, Sacramento; Joe Serna, Jr., Mayor, City of Sacramento (posthumous)
1999: Sandy Smoley, Secretary, California Health & Human Services Agency